At the end of February, a transformation began in the car park at The Barley Mow.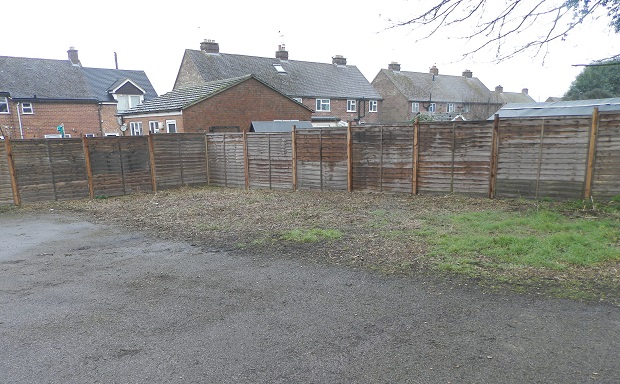 Marking the edge of the car park with posts and preparing the ground.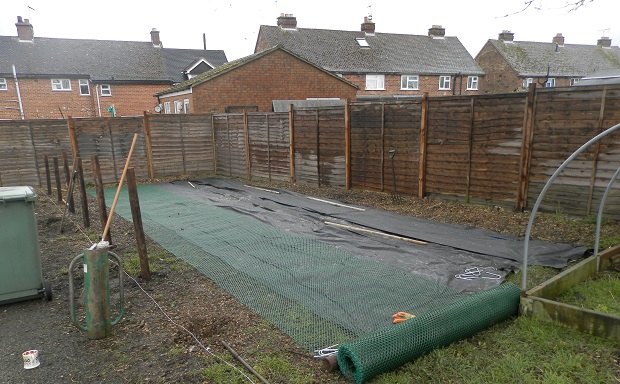 The matting extends outside the area for the chicken run to hopefully deter foxes.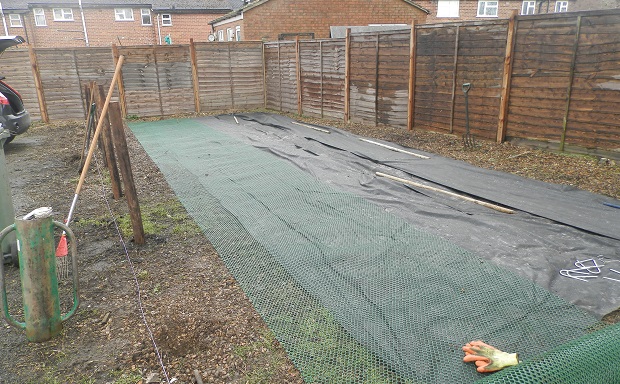 Once the ground work is completed it was quite a quick job to erect and secure the panels. The floor has been laid with a deep litter of bark chippings.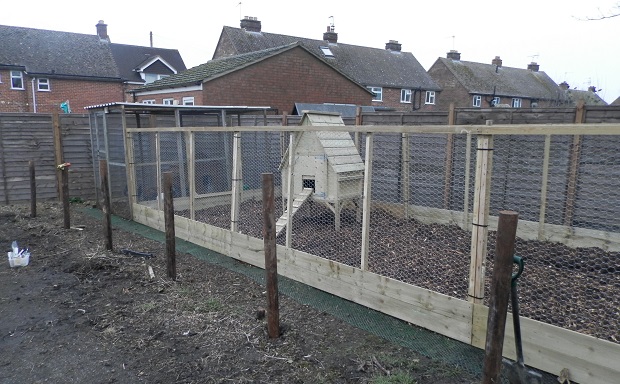 Is this the smartest chicken run in the whole of Northamptonshire?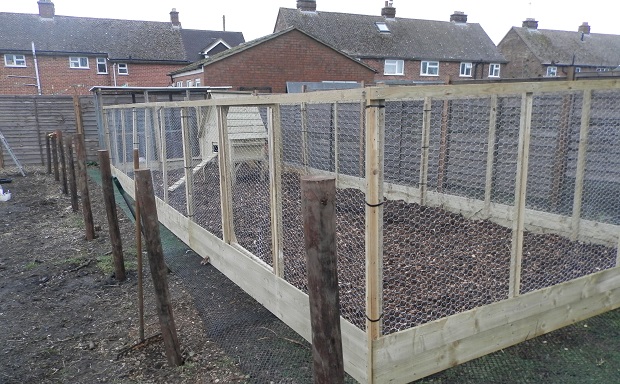 I think the new hens are settling in well.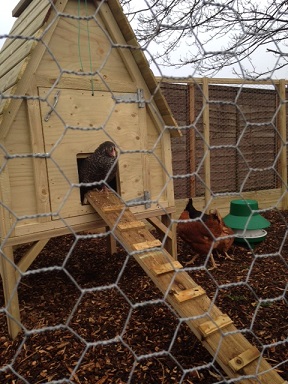 So now we wait for the fresh supply of eggs for the kitchen.